Pre-engineered buildings – Optimal solution for your projects

If you want a building that has cost saving, fast erection, perfect quality control, high durability, pre-engineered buildings (PEBs) are the best choice.
 
As the latest trend in building construction, PEBs are increasingly confirmed their outstanding advantages in industrial and commercial projects such as factory, warehouse, cold storage, showroom, office, supermarket, school, stadium…
 
---
---
---


What are pre-engineered steel buildings?
Pre-engineered building are built over three members connected to each other:
Primary members (columns, rafters, bracing…)
Secondary members (Z or C purlins, girts and eave struts)
Roof and wall sheeting connected to each other
Other building components

The entire primary members and secondary members are designed and fully fabricated including cut-to-length, punching, drilling, welding and preforming in the factory before shipped to the site for erection.

At the site, all components are assembled and jointed via nut & bolt connections; thereby reducing the costs and assembly times.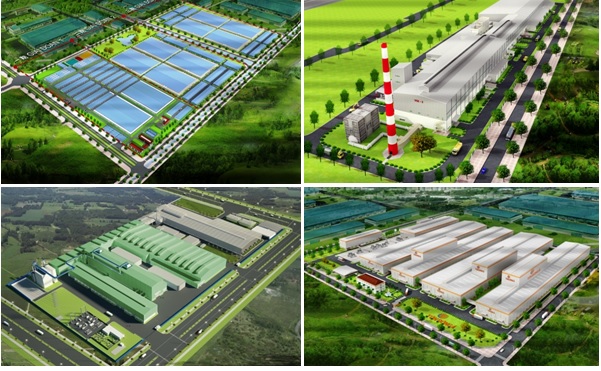 These buildings can be provided with different structural and non-structural additions such as wall lights, turbo vents, roof monitors, ridge ventilators, doors & windows, trusses, mezzanine floors, canopies, crane systems, insulation…, based on the customer's requirements.
Read more: Pre-engineered Building Manufacturing

Model of pre-engineered buildings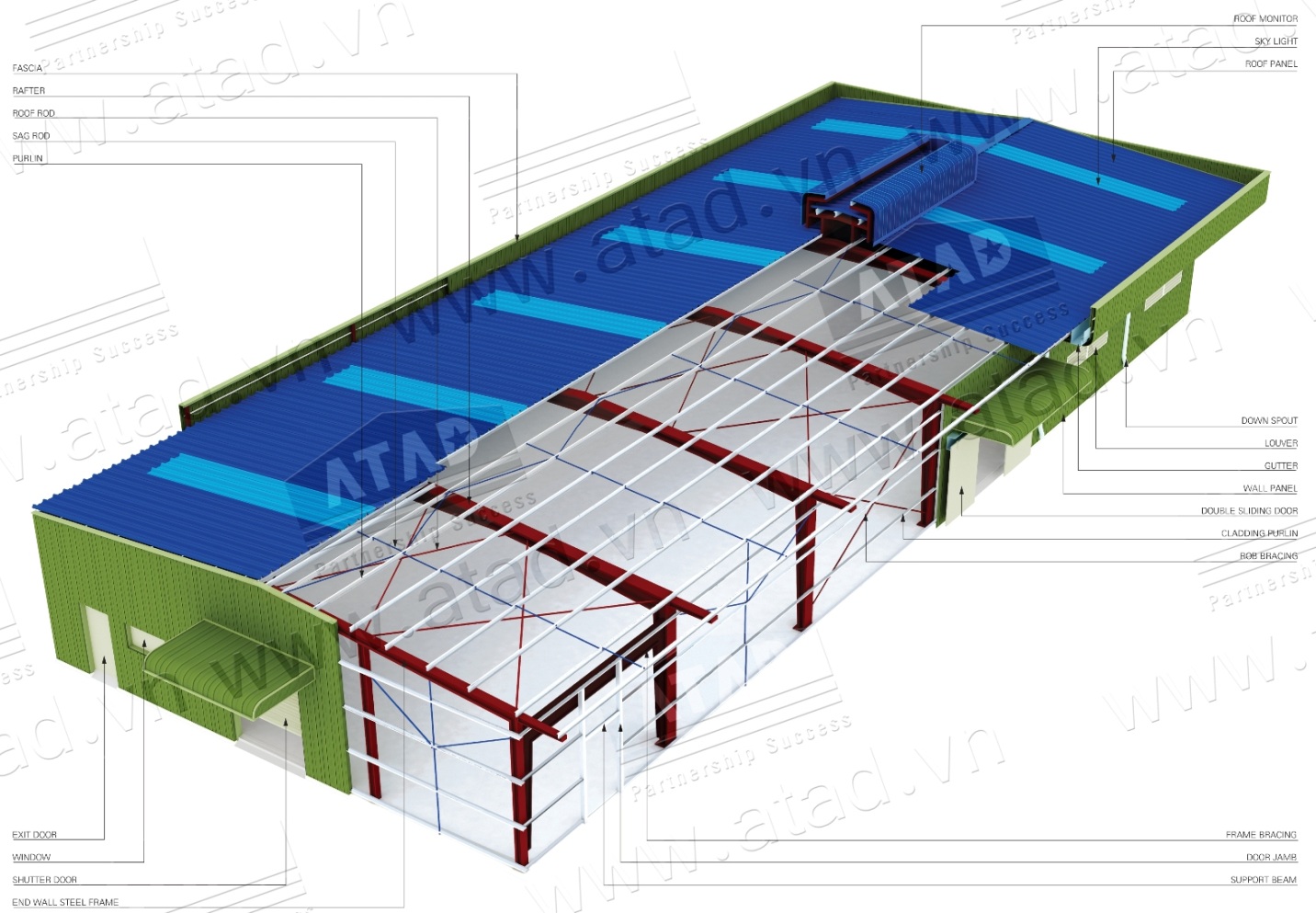 Read more: Pre-engineered Building Design
Why choose pre-engineered steel buildings?
1. Cost Savings
Price per square meter can be 25% lower than conventional steel buildings. Site erection cost is low because of faster erection times and easier erection process.
2. Quality Control
Designed and fabricated in-house with strict quality control. The fabrication process is controlled from start to finish, including design and engineering, as well as detailing and manufacturing at factory.
Read more: Pre-engineered Building Manufacturing
3. Quick Erection
All steel components are fabricated at factory and are linked by bolts at site. So the erection process is fast, step by step, easy to install and require simple equipment.
Read more: Pre-engineered Building Erection
4. Flexibility
Pre-engineered steel buildings are flexible in any requirement of design, easy to expand in the future and also economically with low transportation cost.
5. Energy Efficiency
Nowadays, pre-engineered buildings are the green solution for the environment with CO2 reduction, energy efficiency and recyclability.
Read more: Steel Structure Introduction


How to build a pre-engineered building with Reaction Co.?

Each of our pre-engineered building is tailor-made to meet the needs of our customers with high performance, efficiency and international quality standards.

If you are looking for a competitive price and best quality pre-engineered buildings contractor, please contact us for our advice. We are ready to answers any questions regarding your projects.

Send us an email to request a quotation. Our team will work out the details and contact you at the earliest.
 
Reaction Co.
Headquarters
Address: Bldg. 17-3311 Corsair Ave., Tiyan, Guam 96913
Email: info@reactionco.com
Tel: (671) 477-1017 / 1018